STEP INTO THE NEXT EVOLUTION OF YOURSELF
You're ready for expansion
You're here because you want to lead a purposeful life with no holding back or playing small.
You know you want more freedom, more abundance, more ALIVENESS.
 Everything you currently only dream about –  it can all be yours. And it starts with making an empowered decision that will impact your future if you let it. You have to wake up and love yourself enough to decide it's your turn to LIVE the life of your dreams. 
You need to COMMIT TO CHANGE and let go of limiting beliefs so that you can become a conscious creator of your own reality. I know you want to feel and BE LIMITLESS with no holding back or playing small. I'm here to tell you that you are worthy of HAVING IT ALL so give yourself permission to BE all you can be and DO what your heart is calling you to do, knowing that this is YOUR LIFE  to live fully.
does this sound familiar?
– You know you have so much more BIGGNESS within you, but you can't fully access "it"
– You don't have CLARITY on what's truly possible for you so you're not taking (full) action.
– You lack self-belief and unapologetic CONFIDENCE to go #allin for your true heart desires
– You struggle with imposter syndrome and MINDSET BLOCKS that are holding you back..
– You want to experience complete freedom, infinite abundance and ALIGNED SUCCESS.
DOES THIS SOUND FAMILIAR?
– You know you have so much more BIGGNESS within you, but you can't fully access "it"
– You don't have CLARITY on what's truly possible for you so you're not taking (full) action.
– You lack self-belief and unapologetic CONFIDENCE to go #allin for your true heart desires
– You struggle with imposter syndrome and MINDSET BLOCKS that are holding you back..
– You want to experience complete freedom, infinite abundance and ALIGNED SUCCESS.
DECIDE IT'S YOUR TURN NOW
When you make a DECISION to move beyond everything that's holding you back, you and your whole life will bloom - including every single area of it.
If you want to get new (and bigger!!) results, you need to STOP doing what's holding you back so that you can START doing the "right things" that support your vision and where you really want to go. You need to pay attention to where you invest your ENERGY as it will determine your future.
You are worthy of SUCCESS and to lead a vibrant and thriving life you love from the inside out.
Your natural state is to SHINE your light – bright. When you step into radical alignment and that state of being, when you start to fully OWN your innate feminine power, you will create a life that's right for you.  ANYTHING is possible for you when you decide to choose to LIVE this as your truth.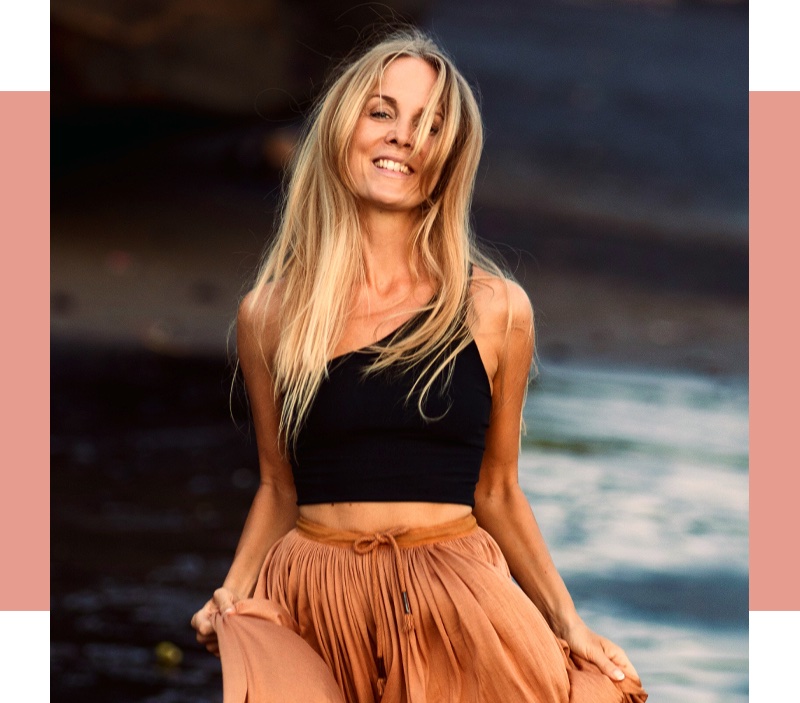 YOU'RE READY TO RISE UP AND
LEAD WITH AUTHENTIC POWER
It's time for you to BECOME a limitless woman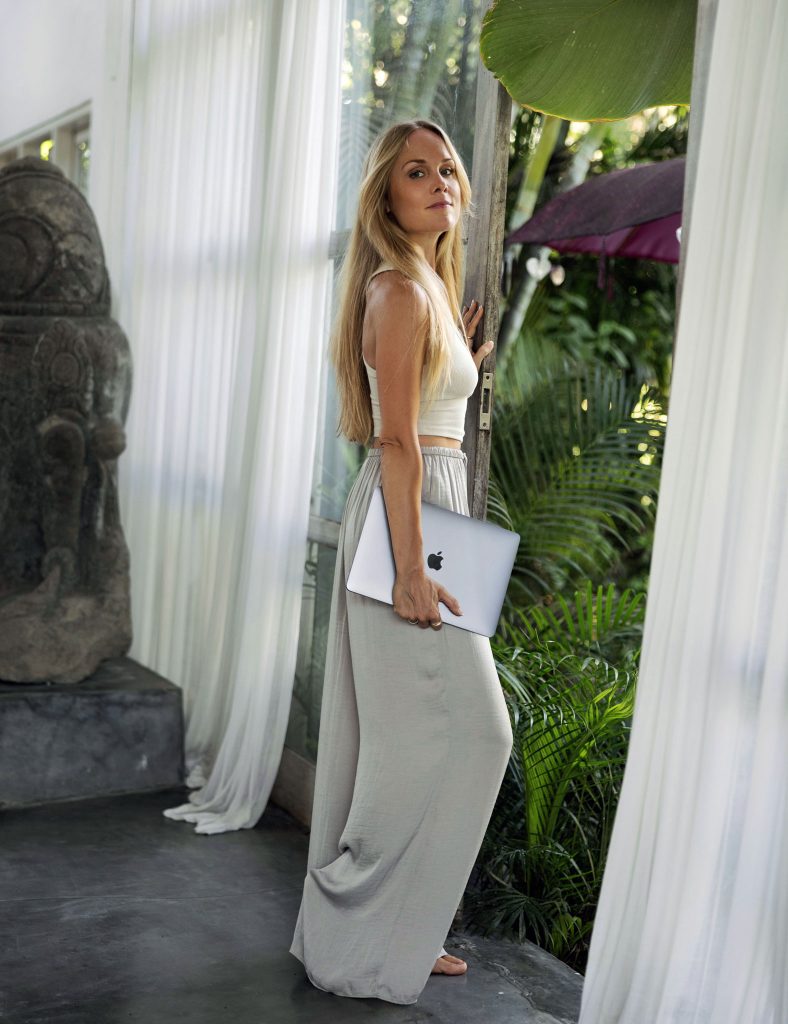 – You simply KNOW deep in your heart and bones that you're meant for something more.
– You want to EXPAND your whole life and step into the highest expression of yourself.
– You are OPEN-MINDED to ideas like self-mastery, spirituality, femininity, and manifestation.
– You care deeply about purpose, contribution, and aligned success on YOUR own terms.
– You are ready and WILLING to commit and invest time, love, and money in your growth.
Right now you're not living your full potential because you have old limiting stories, negative programs, and mindset blocks that are holding you back from unleashing your feminine power and brilliance. You are feeling confused and frustrated about HOW to clarify your vision, and take the next steps so that you can manifest your  dreams, and grow the successful, thriving, vibrant, and WHOLE life you want.
EXPAND YOUR POTENTIAL AND BRING YOUR DREAMS TO LIFE
WHAT MY CLIENTS HAVE TO SAY
I'm dedicated to helping you become
THE WOMAN you most want to be
I've been in the coaching and personal development for more than 15 years, and I've been in the entrepreneurial world for almost a decade. I know by personal experience which ways, strategies, and tools really work and which don't. I have combined teachings and learnings from my own journey with years of university studies, private certification courses, and mastery programs with thousands of hours of self-studies and retreats around the world.  I'm as committed to my own growth, expansion, and success as I am to yours. I believe we co-create magic!
Over the years, I've worked with multiple high-end coaches and mentors worldwide and I've mastered many of their skills. I use all of this combined with my own real life lived experiences to help YOU help uncover your calling, unapologetically claim your desires, fulfil your purpose and create the life of your dreams.
The Holistic Success Method
I have developed a unique way of coaching where I use more than 15 years of experience and a blend of intuitive guiding, coaching skills and self-mastery tools to help my clients create powerful internal shifts for transformation. I use a five-pillar system where we focus holistically on the mind, emotion, vision, heart, and body. I combine transformational inner work with advanced manifestation techniques as my proven strategy to help you create create holistic success in all areas of your live.
I will guide you through my three step framework where we will UNCOVER the limiting beliefs that lives within you, UPGRADE your mental patterns and inner self-talk so that you can UNLEASH the magnetic and powerful woman you were born to be and unapologetically express yourself as you create and move through the world you wish to see. 
When you learn how to shift your ENERGY and how you show up – everything will change for you.
OF SUPPORT AND ACCOUNTABILITY
We will work closely together in order for you to expand YOU and explore everything that's been holding you back so that you can step into a new feminine, more aligned, and heart-centered way of BEING. Instead of any old limiting story, you will start carving your own unique path to a thriving life that lights you up from within with your HEART and DREAMS  as your guides. During the process, you'll get to create a new blueprint for your grandest vision.
You don't have to do this work alone or fight so hard trying to fix and solve everything by yourself the "masculine" way. You need kickass support to get crystal clear on where you want to go, AND a roadmap to get there. Investing in your personal growth, purpose and expansion is a priceless gift for your highest potential. Working on yourself will drive massive success in all areas of your life. I've got you – you just need to be willing to commit, show up and BE the work.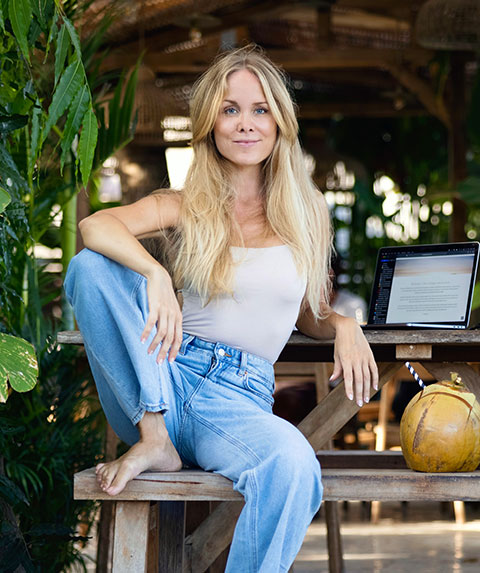 Unleash the power of your vision and finally get CLARITY on what you really want.

Create and OWN a new narrative of what aligned success  looks like and means to you.

Shed and release limiting beliefs, rewrite your life story and cultivate an UNLIMITED mindset.

MASTERING your emotional and mental patterns so you can take actions with intention.

Upgrade and adopt a MAGNETIC money mindset so you can own (and charge) your worth.

Access BOUNDLESS and limitless energy by releasing toxic people and patterns.

Become the confident, POWERFUL, and magnetic woman you were born to be.

And SO much more that's possible when you decide that you are ready to move beyond fear and self-imposed limitations so that you can THRIVE.
You're committed, willing, and ready to
show up for yourself fully.
I'm committed to help you to create the results you desire
Someone who's been there too..
I KNOW EXACTLY WHAT IT FEELS LIKE
Playing small (when all you want to do is to play big) creates a LOT of inner frustration - I know firsthand what that feels like. I ALSO know that personal freedom is available on the other side of fear.

I'm here to call you out on the patterns, habits, and beliefs that keep you stuck, so you can step into the most confident, magnetic and AUTHENTIC version of yourself - who you were born to be.
Welcome to your Become Limitless Experience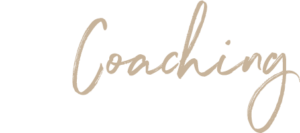 The more CONFIDENCE and self-trust you have in yourself and your innate power, the more successful you'll be in your pursuit of your purpose and wildest dreams.  
I'm obsessed with seeing other women win and I care about your growth, happiness, and success just as much as you do. I will be by your side to guide you while building a life and career you'll feel passionate and madly in love with. I guarantee that you always will leave our calls feeling truly seen, heard, and EMPOWERED to take on the world.
My coaching is all about creating long-lasting change and true transformation. We do this by upgrading your whole being inside out by working holistically – mentally, emotionally, physically, and spiritually. Get ready to TRANSFORM and create powerful shifts from deep within, this will expand you so that you can create a kickass life aligned with your wildest dreams. 
3 MONTH 1:1 SIGNATURE PROGRAM
✓ A Pre-Coaching Assessment so we get clarity and know exactly what to focus on.
✓ A 90-min Start Up Session and VIP intensive to get crystal clear on what direction to take so we can kickstart your journey and create a powerful roadmap from start.
✓ 8 x 60 minute 1:1 Coaching Calls spread out over the 3 months period.
✓ 1 x 60 minute 1:1 Celebration & Completion session to review your inevitable success as we wrap up our work.
✓ Proven Worksheets & Workbooks relevant for your specific needs to work on in between sessions.
✓ Direct access, personal support and accountability via email and Voxer (weekly).
✓ Lifetime access to your Membership Portal with my signature program "Rise Success Training".
✓ BONUS #1: Guided Visualization Step Into Your Vision
✓ BONUS #2: Workbook & Weekly Abundance Affirmations 
✓ BONUS #3: Masterclass the Science & Art of Feminine Manifestation 
How much are those results, your true heart desires and big dreams WORTH to you? If you're READY to invest in yourself and wholeheartedly show up for your investment to create what you want, I'm your girl.
As seen above my signature Become Limitless 1:1 Experience runs over a three month period. I also customise and personalise my 1:1 Coaching Programs depending on your specific needs, wants and desires. You can book a free Discovery Call with me where we'll get to connect and explore all possibilities.
This call is designed for you so that you get to ask all your questions!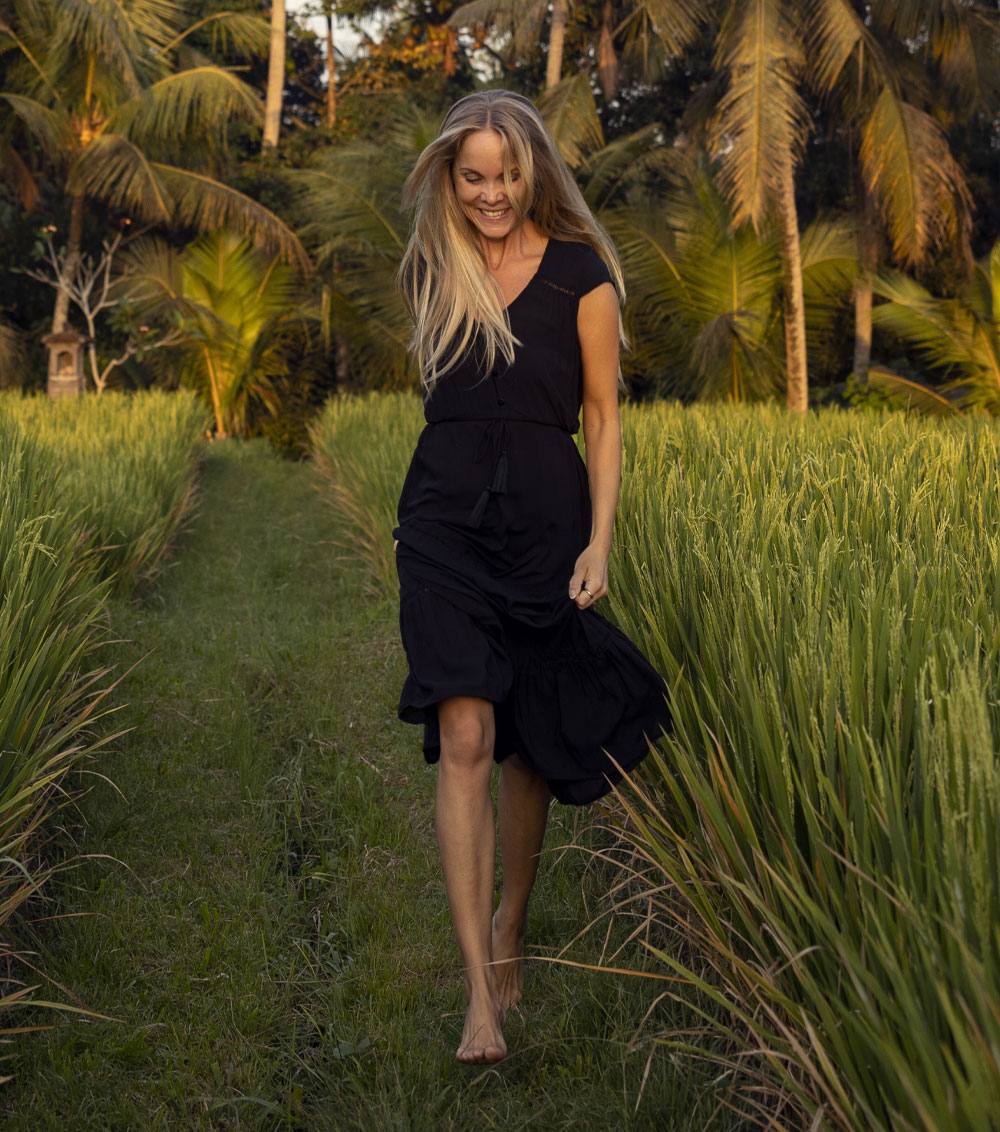 This is for the badass woman who are ready...
My programs are for highly driven, brilliant and ambitious women who are willing and committed to SHOW UP and go all in on their dreams. If you want to be the queen of your own show, YOU are the one who has to claim your throne. 
After helping countless other women to rewrite their lives – I know that everything is possible. If you are ready to create a life that you're madly in love with, then my Become Limitless 1:1 Coaching Experience is for you. 
Expect to walk away feeling EMPOWERED and MAGNETIC  as you'll confidently walk toward your wildest dreams.
WHAT OTHER POWERFUL WOMEN ARE SAYING
Nathalie Banaszak is a Success & Mindset Coach who helps highly-driven women with BIG dreams to break free from fear and self-limitations, unlock UNSHAKABLE confidence, reclaim their feminine power, and BECOME the fierce, heart-led woman they need to be, so they can achieve their heart's deepest desires and create a KICKASS life – one that's fabulous, wild, and free.
Through proven self-mastery coaching programs that combine psychology-based tools, mindset and embodiment practices, powerful manifestation techniques, and her unique Holistic Success Method, Nathalie not only empowers and equips women to upgrade their mindset, but to also take inspired action daily fueled by heart and soul.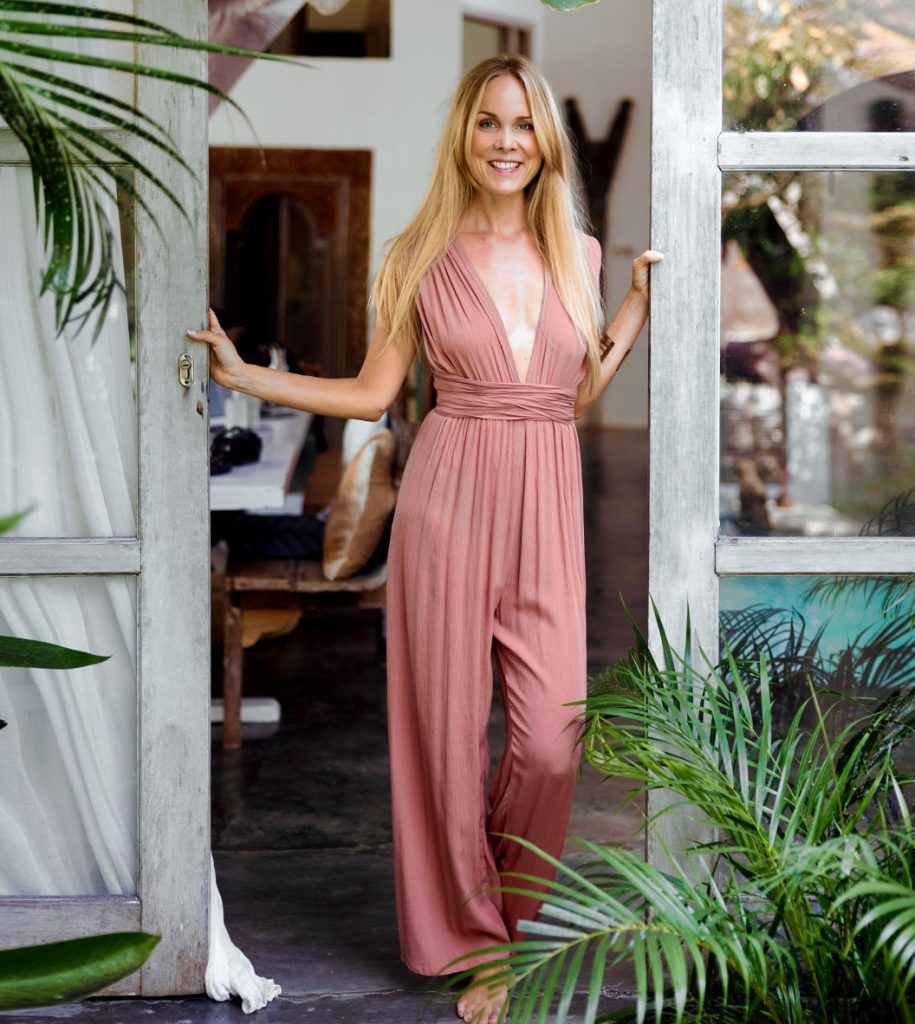 Are you ready to become limitless?
STEP INTO YOUR feminine POWER AND CARVE YOUR OWN PATH BY WALKING IT BOLDLY
This call is designed to give you everything you need to know about my 1:1 programs before deciding if it's for you. It's a chance for you to connect with me, share your vision, and have all your questions answered.
SCHEDULE YOUR FREE 30-MINUTE
DISCOVERY CALL HERE